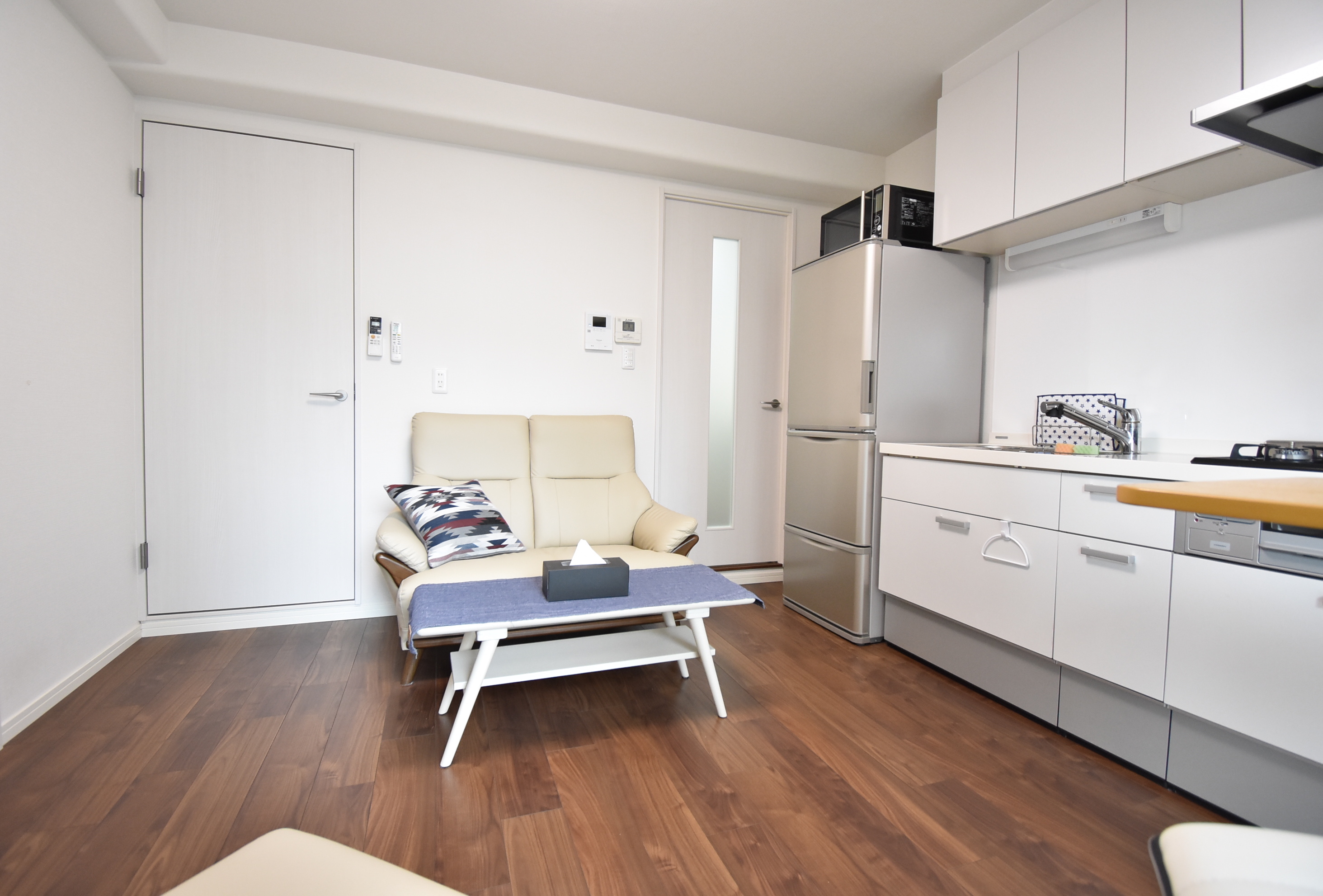 エージェントのチェックポイント
Newly renovated apartment (September 2018) located in central Osaka City.

A short walk from Keihan Line and Temmabashi Station (T22 on the Tanimachi Line). Starbucks, Muji, Uniqlo, Nitori furniture shop, Edion electronics store, and high-quality fresh-food supermarket at the station. A variety of restaurants, cafes, and convenience stores are just steps away (Lawson, 7-11). Building includes auto-lock front door, delivery box, cable TV service.

Beautiful modern interior, full double size comfortable bed, full size closet, stylish quality furnishings, good size balcony with a view of Nakaoe park, spacious bathroom and utility area.
The owner of this unit used the theme of "your own oasis" with the meticulous choosing of furnishing.

Floor area 41.92㎡
Balcony area: 7.80㎡
Floor plan: 1DK
Built: January, 1978

Renovation details: changing the floors, interior doors, video intercom, closets, bath, toilet, vanity, kitchen, cabinets, and shoe box. The hallway includes a built in counter for decoration purposes or a counter work space.

Furnishings/amenities include: full size refrigerator, microwave, pots and pans, love seat, arm chair with ottoman, table, two bar stools and movable table set, full double bed, washing machine, and two AC units.

Apartment is move-in ready, perfect for singles or couples.
住所
大阪市中央区大手通2丁目2−9
物件詳細
Rent:

¥125,000 ~ ¥130,000
Management fee:

¥10,000
Deposit:

¥200,000
Fire Insurance:

¥15,000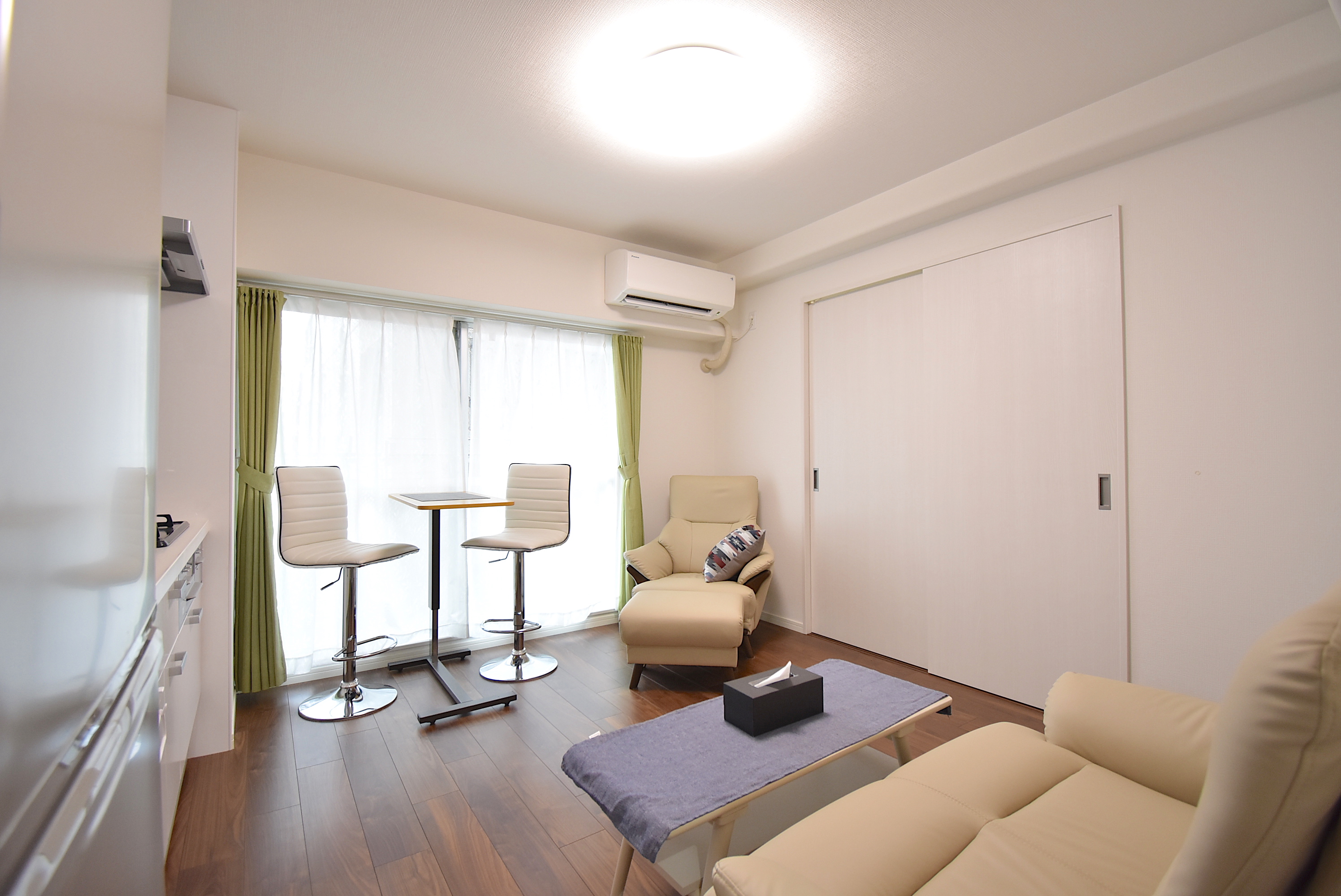 Rental conditions are fairly negotiable, from short term leases to long term leases.
Short term leases (rent per month): ¥130,000
Long term lease (rent per month): ¥125,000

Landmarks:
Keihan City Mall at the station, Osaka Castle and Nakanoshima river park are within easy walking distance, trendy cafes and restaurants are just steps away from the apartment (Lawson and organic grocery store are on the same block). 1 minute walk to Nakaoe park. 5 minutes to Umeda by subway and 3 minutes to Yodoyabashi by Keihan line.

Located in a very convenient area for business and or leisure/ entertainment!
広告有効期限:2019年03月30日