On December 27, the second round of the basketball game was held at Ookini Arena Maishima , where Osaka Evessa played against Chiba Jets, who had won 11 consecutive victories. Although the first quarter was a competitive game, Takuya Hashimoto score some 3 points and finished 21-20. A close game was also held in the second quarter that followed, and the match was  at 37-35. When entering the 3rd quarter, the tide leaned favor for Osaka. Brown and  Newville increased their points and took the lead of 47-38 . In the final quarter, a close game took place, Osaka cut off the opponent's flow, and went to the official final score at 93-83 which stopped Chiba's winning streak with "11" without allowing Chiba to chase. Osaka scored the victory over Chiba jets which is the best and most popular Japanese basketball team. 
Osaka Evessa  is a professional basketball team playing in the B league the top-tier professional basketball league of Japan. The team is based in Osaka. The stadium's name is Ookini Arena Maishima.
When I arrived at the Ookini Arena Maishima, it was exciting and thrilling as I journeyed through the marvelous infrastructure of the arena building. The Arena was packed with many people as the opponent team was Chiba. As I mentioned earlier it is the most popular basketball team in Japan. I really had a good time to cheer up Osaka with people around me. Every time Osaka scored we screamed together. Even though we met first time, I felt like we were old friends. It was also interesting to experience other small events such as the breaks they take during timeouts and quarter breaks. All the small entertainments and gift shops, the smell of delicious food filled the air as we walked near the various food shops offering game treats such as Takoyaki, fried chicken, beer etc….
I really had a great time watching the game. I will come back again. I highly recommend you go watch the basketball game here in Osaka. 
You can book the ticket on line. The staffs are extremely nice.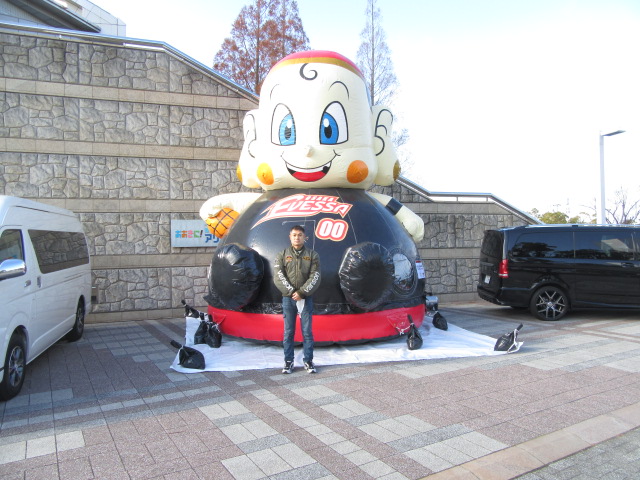 The mascot's name is Maido. Maido means hello in Osaka dialogue.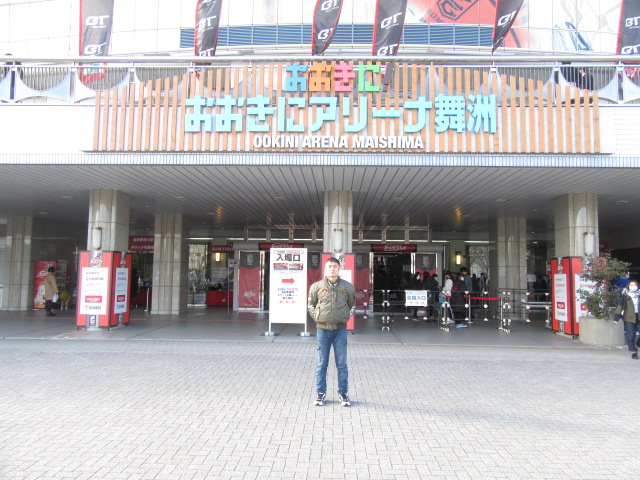 Great and modern building. Ample parking spots.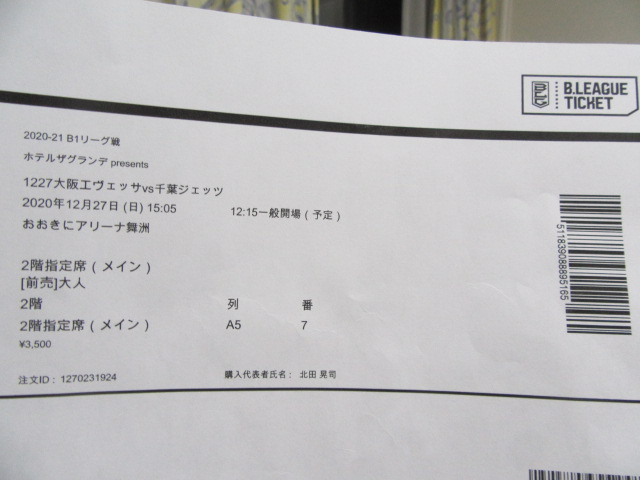 The ticket I bought on line. Super easy process.
The atmosphere was super great. Good entertainment. The presenter was such a funny guy.