In Japanese the word "ossan" is somewhat casual. at times derogatory, way of referring to a middle-aged man. How would you like to rent an ossan? Well, in Japan, you can.
Enter Ossan Rental, a middle-aged man rental service that makes older gentleman available for only 1,000 JPY an hour.
This is not a sexual service!!
No touching, no trying to sell the ossan anything.
You are renting an ossan do to things like, for example, going to art galleries, having lunch and talking about your love life, test driving cars with you, renting weepy DVDs, looking at new apartments together, complimenting you, and even giving you ideas.
You can choose English speaking Ossan if you request.
This American lady rented him for 4 hours.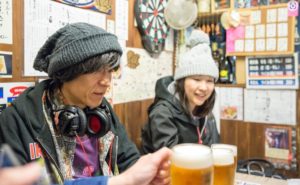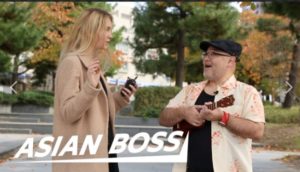 These girls also rented ossan.
https://www.youtube.com/watch?v=NeF9NdDzRas&t=196s
It is okay just to chat or let him a good listener, complain about your life etc...
Don't go to host club or something. They are uneducated and absolutely they don't speak English. They even rip off.

If you have a chance to visit Japan I highly recommend you use this service.
You will come to understand the real Japanese culture by using this service.
Human to human relationship.

Koji Kitada
Licensed real estate salesperson.
Ask me for any real estate question.