It was the scene of a lonely death. An elderly man had died alone in his apartment, and his body was only discovered two months later.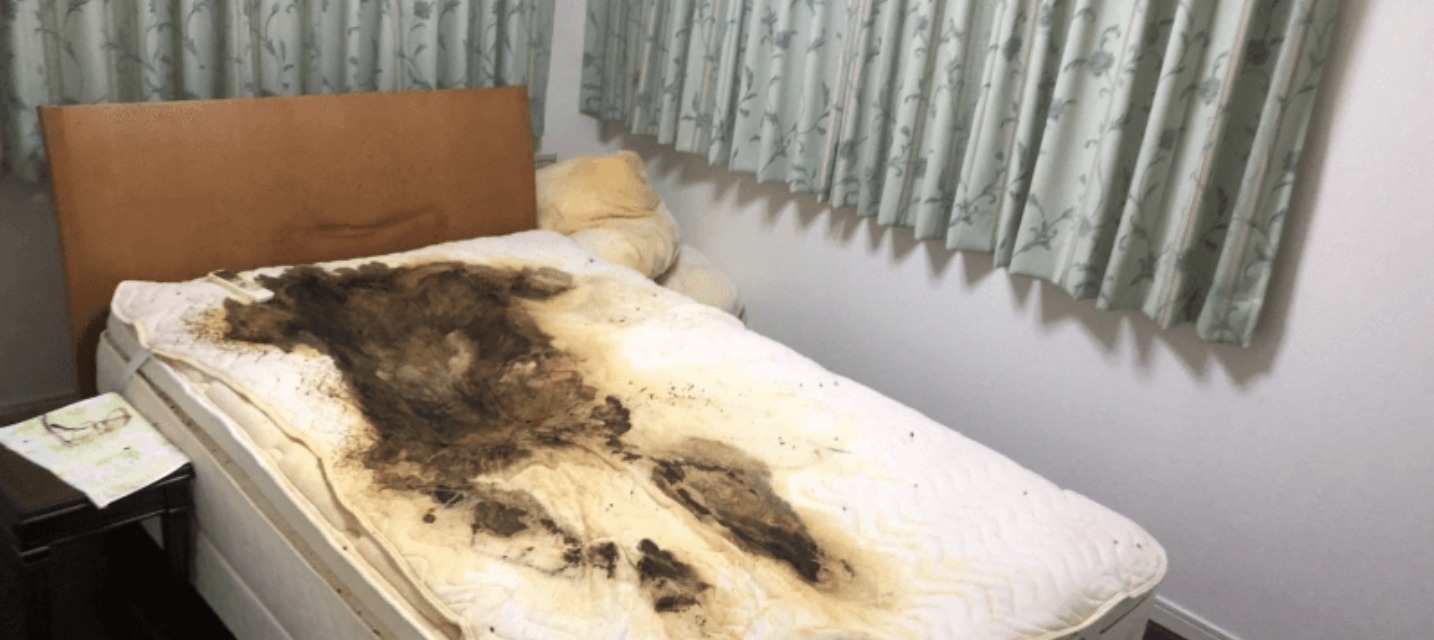 An elderly man had died alone in his apartment, and his body was only discovered two months later.
The term "jiko bukken" — which translates to "stigmatized property" or "accident property" — is most commonly used to describe a property where a suicide, murder, or natural death has occurred.
"In Japan, it is said that there are about 30,000 lonely deaths at home, about 13,000 suicides a year, and about 2,000 homicides and fire deaths a year, making it a total of 45,000. Not all these properties are rented or sold, but the current situation is that there are a large number of accident properties."

Not only can these houses be hard to clean, but the stigma makes them almost impossible to sell.

In Japan, many people have the impression that accident properties are 'scary,' 'ghostly,' and 'dirty,' which makes them exclude accident properties when choosing real estate.


Cheaper to rent or buy
Despite the stigma that's attached to these houses, there's a big plus point for buyers and renters: price.

It is estimated that properties where lonely deaths have occurred tend to have prices reduced by 5 to 10%, while houses where suicides have occurred tend to have prices reduced by 20 to 30%. The prices of houses where murders have occurred can be reduced by as much as 50%.
For some young families, the cheap rent is attractive. Kasia Pawlus-Ono, a Polish stay-at-home mom, moved to Japan from Australia with her Japanese husband and their daughter in 2019.

They lived in a stigmatized property from March 2019 to May 2021. The former tenant was a young mother who had died in the house, Pawlus-Ono said. It was almost half price.

Rent may recover over time, but it doesn't mean agents no longer have to notify future tenants about the incident. Japan's Building Lots and Buildings Transaction Business Law prohibits realtors from intentionally withholding facts about the properties they're selling, Hanahara said. And in October, new guidelines from the Ministry of Land, Infrastructure, Transport and Tourism specified that brokers must disclose deaths if they had been well-known incidents, involved foul play, or have a significant decision-making impact. Realtors must also disclose all past deaths, regardless of their nature, if tenants ask.
When you think of living in an accident property, you may have the idea that you are choosing the accident property because you have no money. But the property might have other appealing perks, such as being located near public transport or in a new building.



American man who lives in a stigmatized property
Scott Rothman, a technical director from the United States, moved into a stigmatized studio apartment in September 2017. He lived there since then.

"I got I think two free months of rent and the rent was quite discounted," Rothman told Insider. "The value was way better than I ever could have actually afforded and I even got a couple of free appliances out of it."

The previous tenant was an older woman who had died of natural causes in the house, Rothman said: "I was weighing the pros and cons of the apartment when I thought, 'People have to die somewhere? What's the difference?'"


Koji Kitada
Registered real estate agent
Ask me for any real estate questions