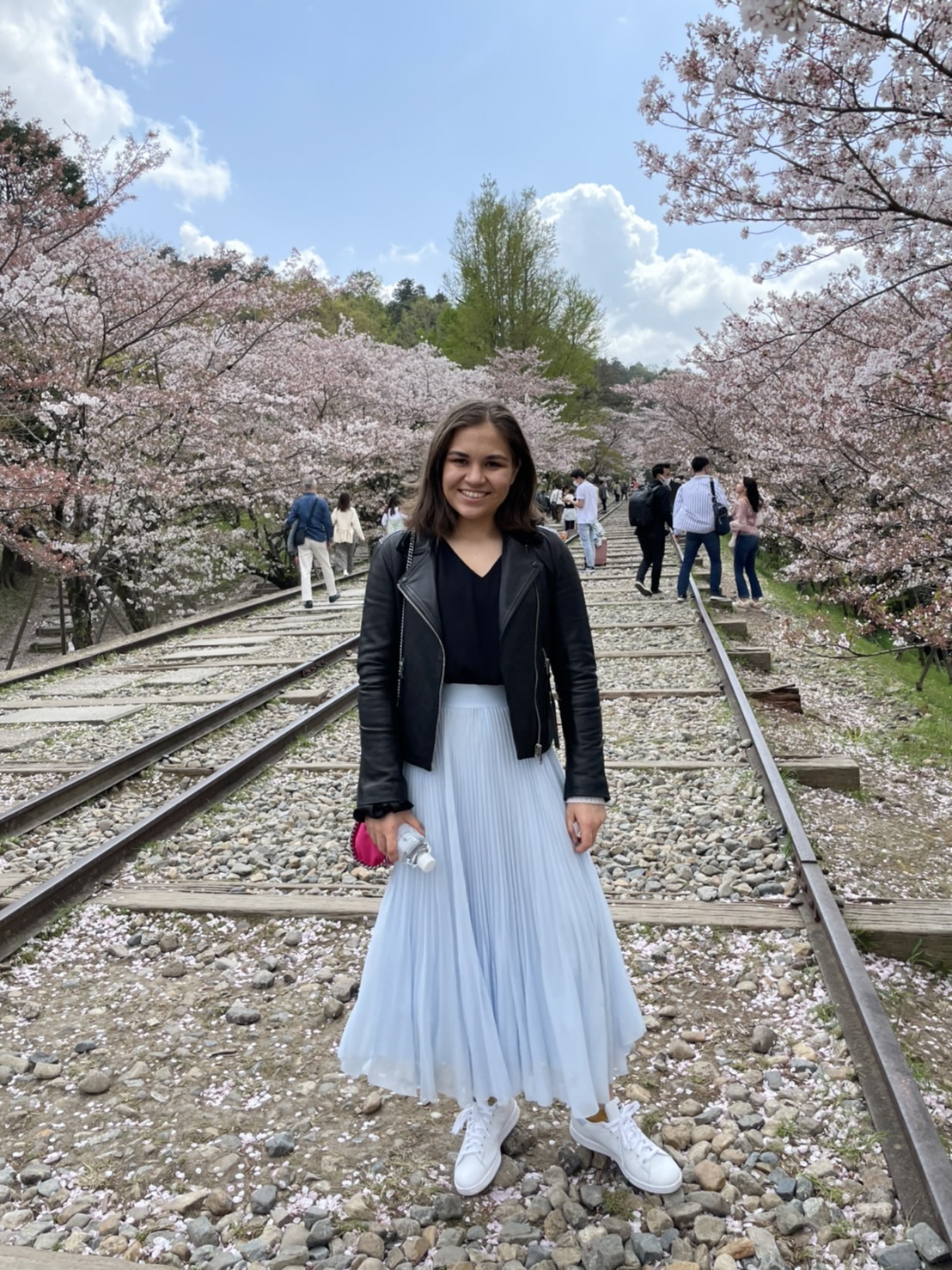 I thought by interviewing international students in Japan I could show others their personal experiences and the ups and downs of life in Japan. My friend Mikayla from New Zealand and she been living in Japan for about 4years.
Mikayla's Impression of Life in Japan
Q1. What was your impression of Japan before studying abroad?

A. Before I came to Japan to both study and work, it seemed very mysterious/different to everything I had known before (which was good because I came to Japan to do new things and to grow as a person).

Q2. How has your impression of Japan changed after you actually studied abroad?

A. I've lived here almost 4 years and now it's not so mysterious. I think I've mostly gotten used to life here.

Q3. Did you have any difficulties while studying abroad?

A. Yes, I had many difficulties. Japanese people are wonderful and kind but integrating into Japanese society is often very difficult for foreigners for multiple reasons.

Q4. Did you experience culture shock?

A. Yes, multiple times. I still do some times.

Q5. Have you ever moved while studying abroad?

A. Yes, while in Japan I've moved twice.

Q6. Would you recommend living in Japan to anyone who was considering it? And if yes, what would your one personal piece of advance be to them

A. I love Japan but I would only recommend living here to certain kinds of people. I think a lot of people come to Japan because they like anime or read manga, but that isn't a good reason to come to Japan. Those kinds of people often hold inaccurate views/ideas about Japanese people and what it's like to live in Japan. I'd only recommend living in Japan to people who are open minded and want to learn about the real Japan. My advice would be: no matter how long you live in Japan there will always be things that you don't understand or that confuse you, try to understand and learn from those experiences if you can, otherwise don't focus on those things too much.